Posted on
By Geraldine Macqueron★JustG★
★ Float like a Butterfly & Sting like a Bee.. His Hands can't hit what his Eyes can't see..-Mohhamed Ali

If you ask me who my big time Hero would be I probably would say that Mohammed Ali would be my big Once in al lifetime hero. Not only I was inspired by his words but also very inspired by his strength and I am not only speaking about his physicall strength:)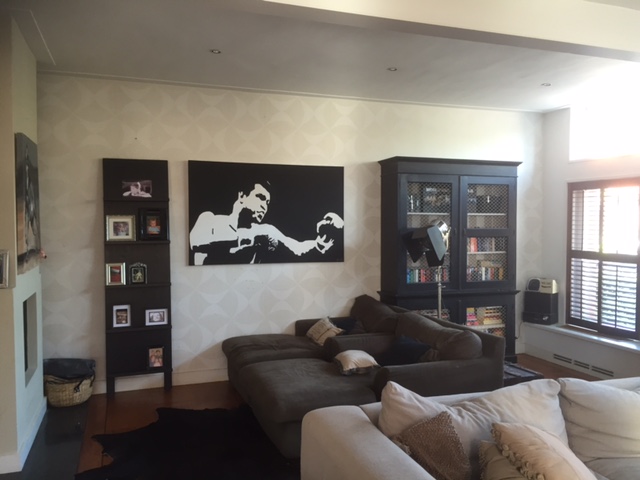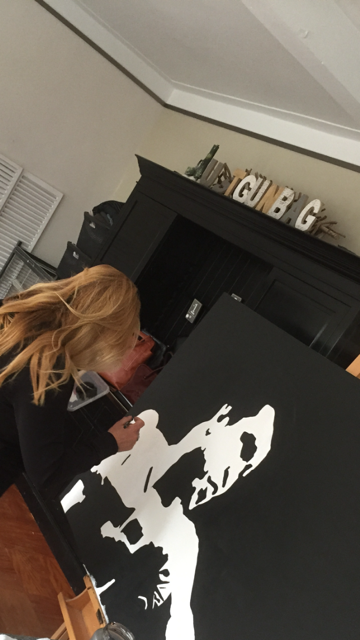 He is a legend ! I almost know by heart all his speeches he has given.
I love to see his whole face having the expression of what he is saying. He loved to trigger people with his statements.Mohammed Ali ; the wizard of words. He predicted in Rhyme, with unerring accuracy, the round in he would knock out his opponent. "They all fall in the round that I call"Before I started to paint this I listened to a lot of speeches and videos of him , just to get inspired by him. 
The strenght and the power Ali radiated was huge. Once in the boxing ring he was determined to knock his rival down. This killing machine refused to be inducted into the US Army because he was against violence. I love it!
He Boasted he was "The Greatest" and many agreed. But as brilliant Ali was in the boxing ring, perhaps his true greatness was outside it against the government regarding his refusal to accept induction. It costs him millions and his heavyweight title, but in the end Ali came victourious in the most significant battle of his life.
Fall 7 & stand up 8 is my life quote; it explains also why I just admire him! Always Focus  & Believe on your goals and you will achieve it!
Ali, this one is for you!

love, JustG.